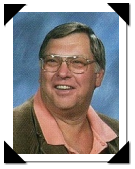 Rich Wanke
Rich began full-time contracting in 1971. Since that time, he has functioned in the capacity of a working superintendent in many trade areas, including virtually all phases of sandblasting, coatings, concrete & steel repair, and cathodic protection. He has completed numerous cathodic protection projects which consisted of design consulting recommendations and installing cathodic protection systems for both steel and concrete structures. Rich is licensed in the State of Oregon as a Limited Energy Journeyman Electrician. In addition, Rich has also been a certified journeyman welder, fabricator and pipe fitter, along with being a certified crane operator. Rich's personal ratings also include a CDL drivers license, and although the company no longer owns it's corporate twin engine airplane Rich had logged well over a 1000 hours of both twin and single engine PIC flying time mostly in work related travel.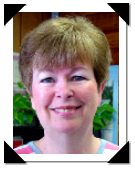 Karen Wanke
Executive Vice-President & Office Manager
Karen has been an integral part of the Great Western team since the beginning. She has performed our accounting and office management full-time since 1969. Her areas of expertise include record keeping, accounting, and an ability to keep the office running smoothly.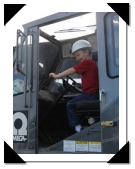 Aaron Richard Wanke
Aaron is primarily in charge of toy acquisitions. Aaron may be a bit young for the construction industry, but his Dad, Kevin, and Aunt Kellie also started to learn the business at about the same age. As the photo depicts, Aaron is anxious to take over his dad's role as crane operator.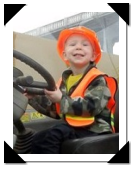 Joel Richard Chester Hanks
Joel is primary in charge of office morale and performs his duties primarily by giving hugs and smiles and keeping everyone on their toes. He already shows an aptitude for the family business as he loves to help Grandma or Grandpa build with blocks and lincoln logs. We're not sure if he is more interested in the building side of our industry or in demolition, however, as he seems to get great joy from knocking over whatever he has just built.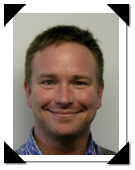 Jayme Morgan
Jayme has been a part of the GWC family for several years now and has taken on many roles, including facilitating, special projects, and assisting with project management duties. He has been very important to the success of our projects as his duties include working closely with all our management and crew. Jayme is also OSHA 10 & OSHA 30 certified and also has become a Certified all position welder, as well as carries the NCCCO Crane Operating Certs, and the NCCCO Rigger Certs, and the Rigging Signal Certs, and still has his Oregon CDL License endorsement.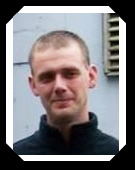 Josh Bray
Josh has been a valued employee of GWC for approximately 13 years. He has functioned in several categories of field work covered under his title of General Forman. Specifically he has been involved in all phases of Cathodic Protection, including both Impressed Current & Passive Systems. Over the past few years he has been especially valuable in the manufacturing and installation of Anode Sled Systems, including all the grounding, Reference Electrodes, Testing and Test Stations. He is also our chief equipment operator, and thus is valuable and knowledgeable in the installation of several different Retaining Wall Designs, and Drainage Systems. Josh is an all around top hand able to solve on site issues, and still follow directions to the "T".