McCULLOUGH BRIDGE REPAIR & CATHODIC PROTECTION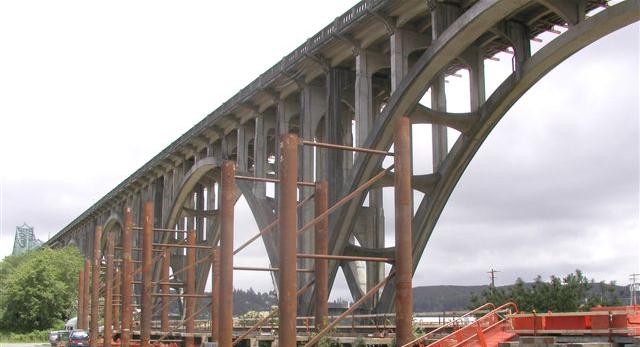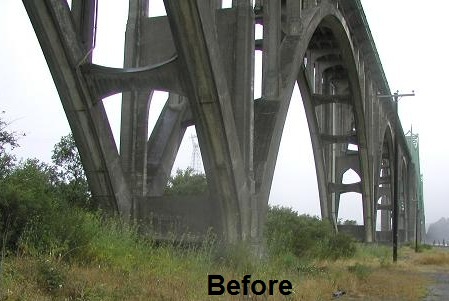 Project Size: 263,676 sq.ft.
Special Challenges: Needed an environmental enclosure that was 185' long x 100' high. Eight times during the project it was moved 185' horizontal while at the same time raising the work decks almost 8' vertical to match the rise of the bridge deck. On top of that, we needed to not add any additional load to the bridge structure itself. Click here for a video of this enclosure in action as well as additional photos & information.
Impressed Current Cathodic Protection System
We recently completed a four year Cathodic Protection and Restoration project on the Historic McCullough Bridge on Highway 101 at North Bend, Oregon. Our portion of this contract, which included all of the cathodic protection elements and the enclosure, was over $13 million.
Gallery